Seamlessly Drive Sustainable Growth Of Service-Based Businesses By Ensuring Customer Success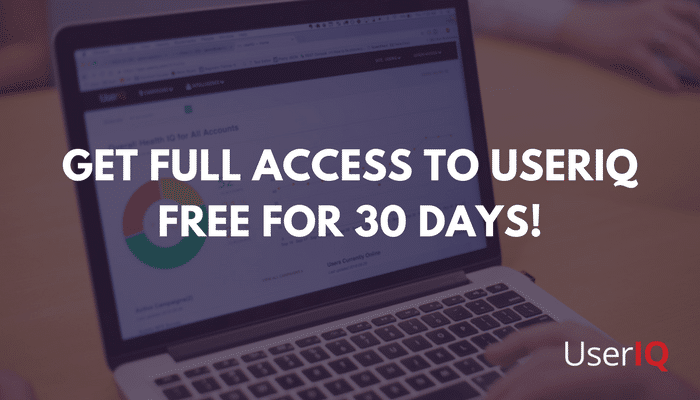 How would you like to understand customer behavior? It helps you build satisfaction and loyalty. UserIQ is a platform that is designed to give you in-depth insights into the customer. It enables you to provide experiences that are more engaging and accurately predict their behavior. In a service-based setup, customer management directly influences your long-term growth. It works to retain existing clients through renewals and generate new subscriptions seamlessly.
Benefits of the customer management service
The customer success platform offers numerous benefits to subscription-based businesses. The benefits help you manage your product lifecycle better, achieve customer management and boost your marketing engagements. Each internal team gets access to essential strategic data and the foresight they need to drive growth.
The customer management software gives you insights into what customers are doing and more importantly, the actions they are not taking. It enables you to take corrective action in time to ensure customer health remains positive. Additionally, the platform allows you to generate new opportunities that accelerate growth. UserIQ provides you with the information you need to enhance user experiences. It helps you discover their requirements and mitigate against customer frustrations.
Similarly, it shows you the opportune time to convey targeted messages that they will identify with. Being able to project the future needs of customers is a game changer. It helps you execute your value proposition strategy and maximize value from your sales engagements. The platform easily integrates into your favorite customer relationship management systems including Zendesk and Salesforce.
How the platform enhances your customer's experiences
The platform accelerates adoption by ensuring the customers get the best from your products. It achieves this through targeted interactions that support the use of your products. Additionally, you can offer guided tours and highlight the particular features of your product that they are looking to utilize. You are in a better place to identify at-risk clients and take corrective action to keep them onboard.
Consequently, you can guide them to the content and features they need enabling you to lower the customer churn rate. Strategic analysis of their usage gives you the data you require to increase revenue through tactics such as cross-selling and targeted feature-sets. You can tell the customer's health in an instant. Loyal and satisfied customers make the best advocates for your brand.
The platform helps you identify brand advocates and guide them to generate new leads into your sales pipeline. It gathers actionable intelligence relating to feature usage. It then utilizes this data to provide real-time statistics to guide your customer engagements. The customer growth platform goes well beyond notifications and feature alerts. It helps service businesses empower their customers for success.
You can reduce your support budget, encourage clients to stay longer, and generate more business. From a single dashboard, you can collect user data, implement focused engagements, and maintain customer health. You can follow customers through the adoption steps and provide feedback and guidelines that empower them to achieve success. Align your teams to focus on the customer and increase the value of their participation.
What to watch out for
According to Forbes, you need to monitor several elements to ensure the success of a software-based service business. Some of these include customer onboarding costs, effort score, retention costs, and customer health rates. Additionally, you should monitor the net promoter rate, the speed of adoption, and customer churn rate. UserIQ reduces your cost of acquiring and maintaining the client. It gives you a one-stop-shop where you can get all your metrics.
Conclusion
By preparing your customers for success, you increase retention, loyalty, and reputation. You can convert loyal customers into revolutionary brand advocates through positive testimonials and favorable service delivery ratings. This excellent strategy ensures a sustainable sales pipeline that secures lasting growth. The customer growth platform protects your bottom line by providing customer management teams with the tools they need at their disposal to adopt a proactive strategy.