Dennis Scott Carruthers Shares His Top Restaurants to Eat at Throughout the World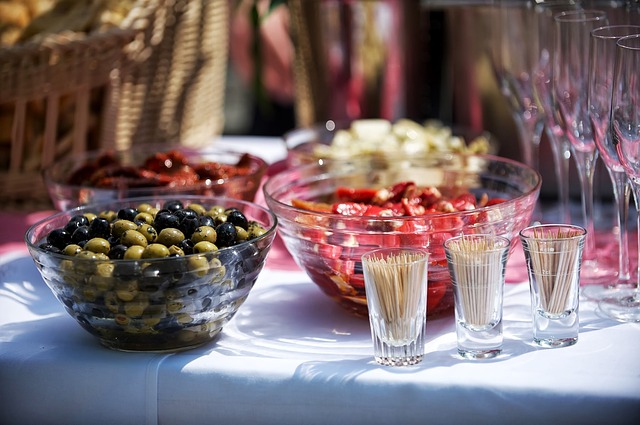 We all want to dine in one of the top restaurants in the world, but sometimes the prices can be so steep. Unfortunately, the price of a restaurant is not necessarily an indicator of the quality of the service. Dennis shares his top nine travel and dining destinations in this blog. He picks destinations across the world from Mexico to South Africa. Interesting enough, he only picks places where you can enjoy the top 50 best restaurants in the world, all under $100. Here they are in no particular order.
1. Gaggan, Bangkok, Thailand.
Thailand is a wonderful place to be, both to do business and also to tour, relax and have fun. To enjoy the progressive Indian cuisine, visit the Gaggan restaurant in the heart of Bangkok. Gaggan Anand, chief chef lives up to the billing as the man to rekindle your childhood street memories.
2. White Rabbit, Moscow.
It's the only place in this list that the price escalates beyond $100, but everything here is a bargain. First, the décor is a cushy rabbit theme. Secondly, the tasting set comes in nine courses including compliments and wine. At such a bargain, and an opportunity to dine in a top 20 category restaurant in the world, it is definitely a must try.
3. Central, Lima.
This restaurant gives you the top ten experience starting from just $95. If you are a food tourist, then Central Restaurant is a place you should never miss. The chief Chefs are Virgilio Martinez and Pia Leon.
4. Biko, Mexico City.
The theme is all Mexican with a Spanish reconnoiter. At just 1100 pesos, you are in for a full tasting menu. If you're traveling alone, please don't, everything here is fantastic and all at a price of one for every two people. You cannot afford to miss the 8-course tasting menu together with its wine pairings; it is the way to go.
5. Septime, Paris.
Getting a reservation can be tricky, but the experience will more than compensate for it. The tasting menu is great. It comes in six courses, vegetable friendly, visually captivating, and elaborately flavored.
6. Test Kitchen, Cape Town South Africa.
If you're into the South of Africa, then you need to sample The Test Kitchen 8-course tasting menu. With only a couple of tables, getting a place here to sample Foie Gras and Amuse Bouche is a task. The challenge here is to go past the sixth course with every course being so tasty.
7. The Clove Club, London.
Situated in an artistic century-old town hall building on Old Street, this restaurant opens you into a world of tasty influences. If you are bored with a fried chicken, then this is a place to rekindle your love with the wings.
8. D.O.M., Sao Paolo.
Brazil never disappoints when it comes to the choicest culinary destinations. The Amazon adventure can be sampled here at D.O.M restaurant in the heart of Sao Paulo. The prices are modest and the meals simply sumptuous. The Ceviches and the Pappardelle are some of the signature dishes that you can sample. Chief chef Alex Atala is the man behind this upcoming Amazon cuisine.
9. Relae, Copenhagen.
From the tasty Risotto to the awesome Fava beans, this restaurant gives you a truly Nordic experience. One thing that you must do here, pick your treat wisely or simply request a recommendation. All meals are sourced locally and organically.